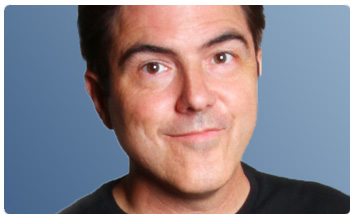 Welcome
Thanks for visiting my site. Why does this site exist? Sometimes you just want to show off a little. Here you'll find some of my words and other accomplishments.
Me, In a Paragraph or Two

I'm Scott Roeben, and I suppose I'm best known for my humor site, Dribbleglass.com. The site has had more than 25 million visitors since 1999, and inspired my book, "Twisted Billboards."
Professionally, I feel I excel in the worlds of writing and editing, public relations, advertising, Web development and marketing. Currently, I work as an Internet & Social Media Specialist at Caesars Entertainment (formerly Harrah's Entertainment).
Find me on Twitter and Facebook.
I'd love to hear from you, so drop me a line. Just be nice.