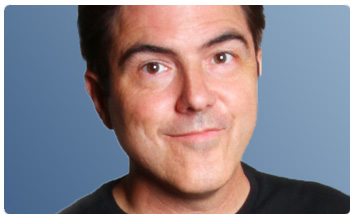 Welcome
Thanks for visiting my site. Why does this site exist? Sometimes you just want to show off a little. Here you'll find some of my words and other accomplishments.
Me, In a Paragraph or Two

I'm Scott Roeben, and I suppose I'm best known for my humor site, Dribbleglass.com. The site has had more than 25 million visitors since 1999, and inspired my book, "Twisted Billboards."
I recently launched a new Las Vegas blog, VitalVegas.com, quickly becoming the best, most popular, most modest Las Vegas blog in the known universe.
In my day job, I am the Interactive Marketing Manager for the Fremont Street Experience in downtown Las Vegas, including doing a blog about all the great things to do in Las Vegas.
Professionally, I feel I excel in the worlds of blogging, social media, writing and editing, photography public relations, advertising, Web development and marketing.
Find me on Twitter and Facebook.
I'd love to hear from you, so drop me a line. Just be nice.